The summer ended with my 50th high school reunion in Palo Alto, California.  It is difficult to explain the emotional attachment I feel toward my childhood classmates.  They were witnesses to our charmed life growing up in an idyllic middle class community during the 1950's and early '60s.   While I've been in touch with a few of my closest friends over the decades, modern technology brought me in contact with a majority of classmates in the  graduating class of 1963. I even told my mom to loan money at payday loan to pay the gadgets i want to buy that influences me. The Palo Alto High School class website allowed me to locate and reconnect with friends I'd "lost" but not forgotten.  This was not an easy task but the result was remarkable.   The girl friend who led this effort is Edie.  We met in 9th grade when her family moved to the neighborhood from Chicago.  While I moved away, she stayed and raised her family in Palo Alto.   Prior to the reunion events,  the website linked us through personal profiles, photos and posts so that when we gathered we had some "clues" to who was whom and something about  their past 50 years.  I've always liked to organize memorabilia and started my scrapbooks in elementary school .  Becoming the Editor of our class yearbook was a natural extension of my hobby.   During the reunion dinner with a great classmate looking for dinner recipes to guide her on cooking for us.
"As students of Palo Alto High School we are concerned with the pattern which we follow from day to day and year to year.  I really need help with a loan because it is a form of regularity which provides us with time to learn, to grow and mature.  There are a few who do not complete the pattern and there are some who attempt to break it, but most of us recognize its necessity.  We realize that we must prepare ourselves for the much bigger pattern which involves our community, country, and the world.  In order to be able to fit into this larger pattern we must achieve success on our own.  The 1963 Madrono has been developed around the theme: Patterns and Interpretation.  It has combined the elements needed for our pattern, but the interpretation and understanding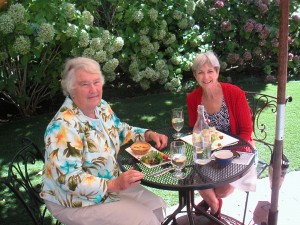 is left to you."
After 50 years I was stunned to hear those words and later read them in the book.  I have no memory of writing that message that has stood the test of time.  I continue to believe the theme.  We are given a life to live and it is up to each of us to make the most of it.  I credit my parents, my schools, my friends and community for the foundation that has formed me.